#12025 - Company Decal Accessory Pack - Melton Truck Lines

Decals For Truck Tractors & Trailers, 1/87 (HO) scale - Includes decals for Melton Truck Lines company door logos with fuel and use permit information and unit numbers
Melton Truck Lines was based in Shreveport, Louisiana during the era of our decals and based on our research, had nationwide authority though they seemed to operate mostly in Texas, Oklahoma, and the southeastern United States hauling primarily building materials. Melton operators owned a fairly wide variety of used equipment as well as fairly new trucks. Suitable readily available models would include Athearn Freightliner and Kenworth models, especially in the fancy owner operator paint schemes. Older Herpa North American prototype models would also be appropriate. Any resin or specialty sleeper equipped model truck tractors from the early '60s and even possibly the late '50s through late '80s would be good candidates as well. Our information is incomplete as to whether Melton operated company trucks during this period. We know Melton owned van trailers with the jack rabbit logo in addition to flatbeds.
Decal Placement Instructions: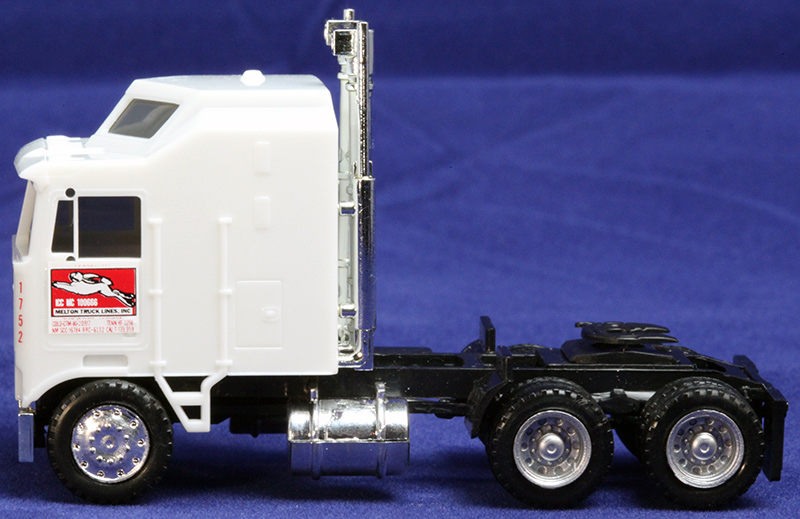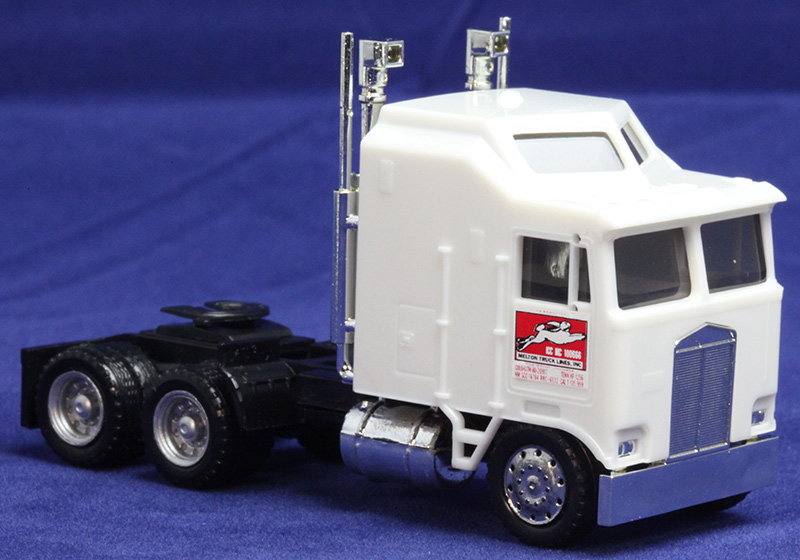 Main door panel decal - centered on both cab doors (IMPORTANT: Jack rabbit points forward on both sides! Refer to photos above)
Unit number decal - left front cab corner on cabovers (vertical number); no specific known location for conventional cabs but we recommend front bumper (horizontal number)
Important Note: All Lonestar Models products are 1/87 (HO) scale. They are not intended for the use of children under 14 years of age and should only be assembled by children with adult supervision.
12025 - Decal Set - Melton Truck Lines, Owner-Operator Truck Tractors & Lessor Flatbed Trailers
Product Code: 12025
Availability: In Stock